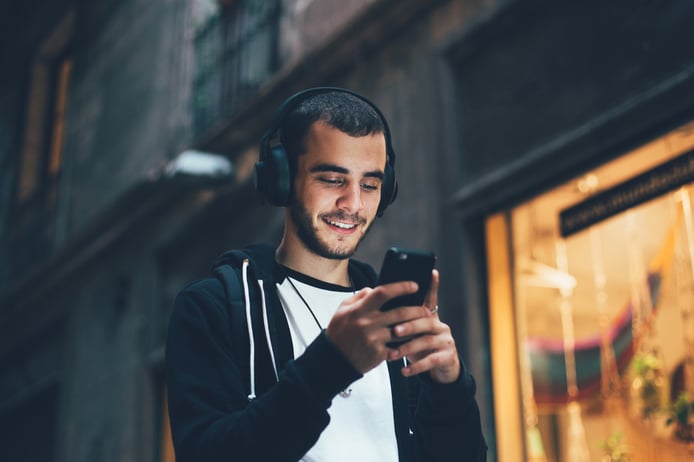 A new study shows that audio listeners associate positively with your brand when they hear an uplifting message. Further research shows that email tops the list of persuasive marketing channels for consumers. So how do you marry these two proven strategies together into one cohesive campaign. Read on for more on this topic, plus we've included a few more articles to get you started.
How Can Audio Ads Connect With Listeners? The Key Is Being Funny And Entertaining - Inside Radio
Hard-sell ads will always be a part of radio, but the best ads may be those that bring a smile to listener faces. research shows advertising works best when it creates positive feelings and associations with a brand through broad reach ads that people find interesting and enjoyable.
The data also suggests that emotional campaigns cast a positive halo on a brand longer-term. As marketers look to put such findings to use, radio and podcasting are better positioned to deliver a spot that triggers a listener's emotions than television. <<<READ MORE>>>
Email Tops Shopping Persuasion Channels – DigitalNewsDaily
Email is No. 1 in influencing consumers to make online purchases, with direct mail a close second, according to The Shopper Speaks: Digital Marketing Insights and Tactics, a study conducted by Digital Commerce 360.
General email (44%), catalogs and other printed material via postal mail (42%), advertising in online content (32%), and advertising on social media (21%) round out the list of digital tactics that influence consumer purchases. <<<READ MORE>>>
Broadcast Radio, Digital Advertising, and Why Combining the Two Could Be Your Best Approach Yet – Bonneville Bay Area
Broadcast radio ad spend saw double-digit growth last year. And marketers are catching on to the fact that spreading their ad dollars around is the way to go. Digital video has exploded. As brands are looking to video to get their messages in front of more viewers, no screen is too big or small. <<<READ MORE>>>
Don't miss a single blog! Subscribe to the Bonneville Bay Area blog here, and get the latest updates from around the web sent straight to your inbox!
We cover the latest marketing tips, best practices, and insights that you can apply to your Bay Area business. Check out some of our recent posts: