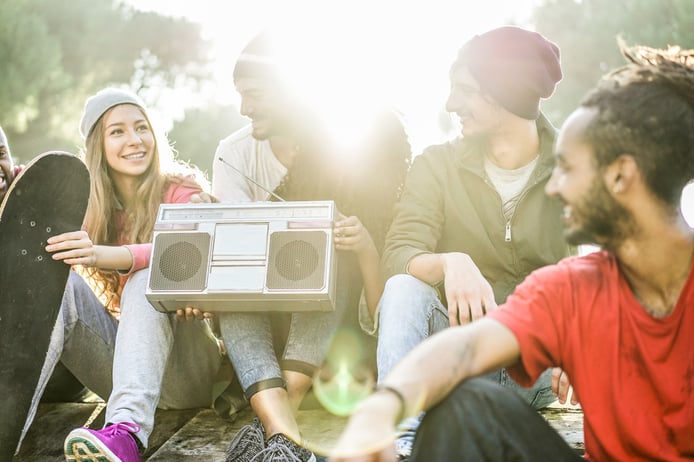 Marketing trends come and go, but one medium reaches more people than any other advertising method on the planet: radio.
Radio reaches diverse audiences, is cost-effective, and is trusted by listeners across the globe. So sit back, relax, and read more about how radio can help you target your ideal audience.
Radio Is the Relaxation Medium for Swimming Pool, Hot Tub and Spa Lovers – Inside Radio
Summer is for relaxation and motivates many households to purchase a swimming pool, hot tub or spa. Radio completes the relaxation so many seek, splashing in a pool or letting the heat of a hot tub or spa soothe the muscles and relieve stress and anxiety.
According to Aqua magazine's annual State of the Industry reports, the frantic pace of sales in this consumer vertical since 2020 has moderated. Fewer leads are coming from low- to middle-income households while project leads from more affluent customers haven't changed much.
Analysis of data from The Media Audit's 49-market 2021 Aggregate Report supports this trend. Four categories of affluent households who were planning to install a pool, hot tub or spa during the next 12 months over-indexed for heavy exposure to radio (180+ minutes during an average day). Want to discover who they are? >> READ MORE
Time with Radio Is Time Well Spent - Radio Advertising Bureau
Radio, across its platforms, is a go-to source for its great storytelling, the emotional connections it provides, the talent that consumers consider to be their friends and the trusted information and entertainment, whenever and wherever the listener wants and needs it. From rock to religion and country to hip-hop, in Spanish, English or another language, radio is there offering diversity of content to a diverse listening audience.
No other media option can do all this. No other media offers this to consumers for free. The reality is quite simple, time spent with AM/FM radio is time well spent.
>> READ MORE
Stats that Show Radio is as Relevant as Ever – Bonneville Bay Area
Contrary to what some media pundits may think, radio as a medium continues to thrive. In fact, people are consuming more terrestrial and digital radio than ever before. This rising consumption enriches the marketing opportunity that radio provides companies, as radio remains one of the most cost-effective ways to generate reach and frequency. Consider:
Eighty percent of consumers reported they listened to as much or more radio in 2020 as the year before, largely driven by a rise of in-home smart speaker usage.
Forty-six percent of consumers note that radio helps them know where to shop locally.
Radio is most often consumed away from home, which often results in listeners hearing an ad before a potential purchase opportunity.
Real-time radio is the most consumed source among young listeners.
Radio, both traditional and digital, provides small and midsize firms with opportunities to grow and expand their businesses by reaching more consumers, building brand awareness, and driving people to purchase. >> READ MORE
Don't miss a single blog! Subscribe to the Bonneville Bay Area blog here, and get the latest updates from around the web sent straight to your inbox!
We cover the latest marketing tips, best practices, and insights that you can apply to your Bay Area business. Check out some of our recent posts: