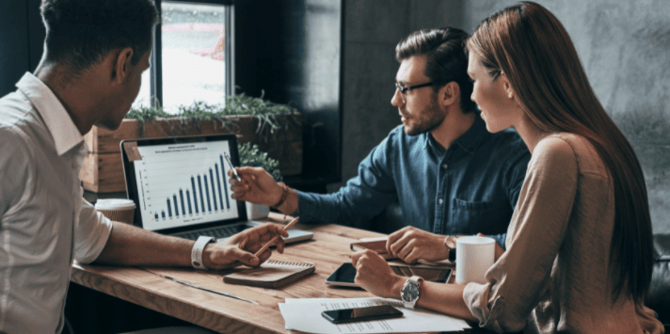 Certain industries were hit especially hard by the global pandemic and subsequent challenges, including travel restrictions, supply chain problems, and inflation woes. However, a recent study shows that the financial, auto, and travel industries are bouncing back. Still better news, retail sales are outpacing initial forecasts, and global ad spend is on the rise. We cover it all in this week's roundup of marketing news from around the web.
Call It A Comeback: Ad Age Study Shows Financial, Auto, Travel Spend Rebounding In 2021 – InsideRadio
Financial services, automotive and travel advertising, all of which were negatively impacted by the worst of the pandemic in 2020, have shown significant spending gains this year, according to Ad Age Datacenter's just-released annual review of the world's largest advertisers. <<<Read More>>>
NRF Economist Says Holiday Shopping Could Beat Forecast Despite Inflation and COVID-19 – National Retail Federation
Holiday retail sales during November and December could now grow as much as 11.5 percent over the same period in 2020. That would exceed NRF's forecast that holiday sales would be up between 8.5 percent and 10.5 percent.

The initial forecast was made in late October, when late-summer growth in COVID-19 cases was still a key factor and before October retail sales data was released. October retail sales as calculated by NRF were up 10.5 percent year-over-year as many consumers started holiday shopping earlier than ever this year because of concerns over supply chain disruptions. <<<Read More>>>
Weekly Roundup: Ad Spend Is on the Rise – Bonneville Bay Area
The robust recovery in overall global and U.S. media spending this year returns markets to their pre-pandemic levels. Retail media ad spend continues to be one of the fastest-growing segments. So what does this mean for your marketing? <<<Read More>>>
Don't miss a single blog! Subscribe to the Bonneville Bay Area blog here, and get the latest updates from around the web sent straight to your inbox!
We cover the latest marketing tips, best practices, and insights that you can apply to your Bay Area business. Check out some of our recent posts:
Advertising for Business Owners: Everything Old Is New Again
Weekly Roundup: It's Never Too Early to Prepare for the Holidays
Weekly Roundup: Social Media - The Magic Formula for Holiday Success