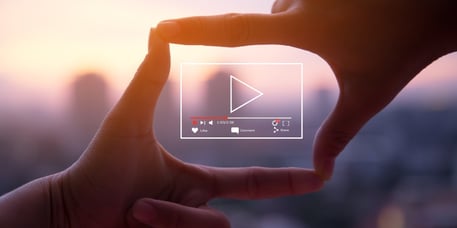 OTT continues to expand in the market, and worldwide subscriptions to popular channels has nearly doubled from just four years ago. YouTube continues to disrupt the market, announcing that they added thousands of ad-supported TV shows for free. As OTT and video continue to make waves in the advertising world, how are you incorporating this into your marketing? Read on for more news from around the web, plus marketing tips from the experts, in this installment fo our weekly roundup.
Worldwide subscription over-the-top users forecast for 2022 and beyond – eMarketer
Subscription over-the-top (sub OTT) video viewing has become one of the most common digital activities on Earth. We forecast 1.88 billion people worldwide will use a sub OTT service at least once per month in 2022. That figure has nearly doubled from just four years ago.
And, despite slowing growth, sub OTT is still gaining users more quickly than any of the other massively common digital activities. <<<Read More>>>
YouTube Will Now Enable Users to Watch Thousands of TV Shows, for Free, in the App – Social Media Today
This week, YouTube has launched a new slate of TV shows in the app that users will be able to watch for free, with ads, as it makes another advance into commercial TV territory. Millions of users are now watching YouTube content on their home TV sets already, with Nielsen confirming that over 135 million people watched YouTube content on their TV screens in December 2021.
Connected TV viewing is now YouTube's fastest-growing usage category, and for many younger users who've always had YouTube available, it's now become the default viewing option, with traditional TV channels and stars barely registering in their sphere of consciousness. <<<Read More>>>
How Does Video Fit Into Digital Advertising? - Bonneville Bay Area
Video marketing has skyrocketed over the years, and a growing number of businesses are doing what they can to use it in their marketing. As of 2020, 85% of businesses use video as a marketing tool, according to HubSpot's State of Video Marketing report. One of the key advantages of video is that you can use it in every stage of the buyer's journey, from attracting people's attention to the time they make a purchase.
If you want to take full advantage of video marketing for your business, it's important to first understand the kinds of video ads you can use. <<<Read More>>>
Don't miss a single blog! Subscribe to the Bonneville Bay Area blog, and get the latest updates from around the web sent straight to your inbox!
We cover the latest marketing tips, best practices, and insights that you can apply to your Bay Area business. Check out some of our recent posts:
The Secret To Integrating Your Digital Campaign with Radio
Weekly Roundup: How Digital Marketing Can Curb Home Improvement Recruitment Woes
5 Helpful Tips to Measure the Success of Your Marketing Campaign