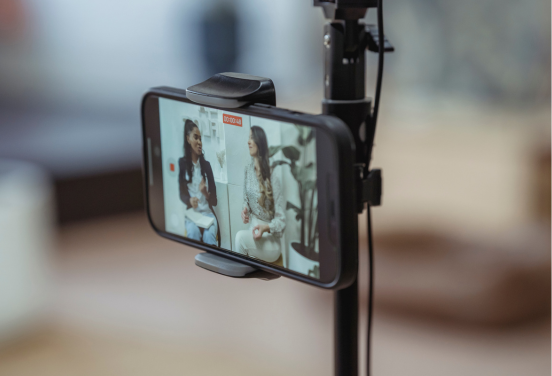 Welcome to our Weekly Roundup, where we bring you the latest from across the web. As the digital landscape continues to evolve, video content has become a powerful tool for brands and businesses to engage with their audiences. From emerging platforms and consumption patterns to metrics and best practices, we've scoured the web to bring you a curated collection of articles that will keep you up to date and help you navigate the ever-changing realm of video marketing. So grab a cup of coffee, sit back, and let us be your guide through the latest statistics in video marketing.
Why More Brands Are Going Live With Their Videos (and Why You Should, Too) - Entrepreneur
The fact that video is a great way for brands to connect with their target audience is no secret. In fact, research from HubSpot reveals that 85 percent of businesses use video marketing, while 88 percent of marketers report that this tactic generates a positive return on investment for their company.
But not all video content is created equal. Notably, live video content has seen a significant increase in popularity, and is one video trend that all brands should take note of. <<<READ MORE>>>
7 Steps to a successful Social Media Video Marketing Strategy - Sprout Social
With sound, images, music and other engaging elements, video marketing has all the bells and whistles to attract viewers. It's projected that adults will spend 80 minutes per day watching digital video by 2023.
Marketers need to take note of this if they want to develop their video marketing strategy on social media.
Luckily, there are many ways video can be used in social media marketing. We're not limited to TV-style ads or perfectly polished educational videos. With the introduction of live streaming videos, an interest in brand authenticity and accessible editing apps, it's easier than ever to dip your toes into the video marketing world. <<<Read More>>>
Video Marketing Statistics 2023 - wyzowl
We gathered the video marketing statistics below by surveying 528 unique respondents in November 2022. Our sample included both marketing professionals and online consumers. We separated these groups with a preliminary question, ensuring that respondents were only asked to answer the questions relevant to them. <<<Read More>>>
Subscribe to the Bonneville Bay Area blog here, and get the latest updates from around the web sent straight to your inbox!
We cover the latest marketing tips, best practices, and insights that you can apply to your Bay Area business. Check out some of our recent posts:
The Power of Branding In a Time of Crisis
Why You Need More Than Just Search Engine Marketing (SEM)
What Does it Mean to Reach the Right Person at the Right Time?