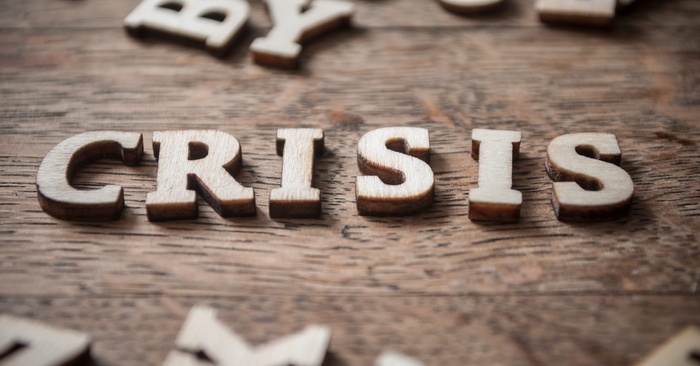 Across the United States and around the world, many businesses are struggling to deal with the COVID-19 crisis. However, if there is one thing we've learned from past economic downturns like the 2008 recession, it's that one of the wisest things a business can do during these times is continue to focus on their brand loyalty and marketing efforts.
Consider the way Kellogg's and Post handled advertising during the Great Depression. While Post, who was the leader by far at the time, cut back substantially on its advertising budget, Kellogg's actually doubled its ad spending. As a result, Kellogg's saw a substantial increase in its revenue that led to it becoming the leader in the cereal industry.
Let's look at how and why you can best utilize marketing in your branding efforts.
Develop Deeper Connections
Consumers across industries and in every market are currently looking for some kind of normalcy, as well as human connection. This is an opportunity for businesses to connect more deeply with both current and potential customers.
It's important to grasp that consumers want to see how businesses and brands respond to the crisis.
They want to know that your brand cares about them, isn't ignoring the elephant in the room, and is responding appropriately. Equally important, consumers want to know how your business is supporting its employees and their communities throughout the crisis. For example, Starbucks put out a letter outlining how they will be supporting their employees during this time. Starbucks is offering their employees a $3 per hour pay raise for those that continue to work and will continue to pay their employees for up to 30 days if they choose to or have to quarantine due to the pandemic.
Then, using that information it's important to change your marketing message to support your customers.
You might not be able to advertise with the same marketing creative you've always used prior to COVID-19. It's important that you evaluate the messaging with a fresh perspective and make sure it's still relevant. In most cases, you can easily adapt your messaging to better connect with today's consumer.
Make a Difference
Many businesses are stepping up during this time to help their consumers and their communities. They are:
Offering large discounts during a time that people are extra budget-conscious
Offering payment installment options
Providing freebies, add-ons, or extras
Rearranging hours to accommodate specific demographics, including elderly or high-risk customers, like Costco, Safeway, Dollar General, and many other stores around the nation
Making their services more accessible and safe, such as curbside pick-up, delivery, or no-contact options, like many restaurants and retail stores are doing
Going virtual in ways they never had before, like real estate companies that are offering virtual home tours and online consulting
Using their facilities and goods to help with the crisis, like Louis Vuitton using their perfume factories to make hand sanitizer
Repurposing products and services to fit your consumers' new needs
Using this time to make a positive impact in your community will help strengthen your brand. A strong sense of branding will help to keep your business top-of-mind with your target audience, while also helping to maintain the momentum your business has built up through previous marketing efforts.
Maintain Previous Marketing Momentum
Before COVID-19, you were probably putting a lot of work into your marketing efforts. You may have invested substantial funds, not to mention time, in promoting your business. By continuing to advertise during this time, you're able to keep at least some, if not all, of that momentum. Remind customers that you're still in business and can still service their needs - even if it looks different right now, or in preparation for the future.
Even if you have a physical storefront, right now, many of your customers aren't leaving their homes. By letting them know you're still open, you can inform them of the ways that you're changing business operations to fall in line with current shelter-in-place orders and maintaining a safe environment.
Lighten the Lift After Things Begin to Normalize
When things begin to return to normal, you'll need to resume your marketing efforts and momentum. Businesses that continued to advertise throughout this unique period of time will have an easier bounce back once businesses begin to re-open and we step into our new "normal".
Marketing now in preparation for what's to come can:
Help reduce both the duration and depth the effects of an economic downturn can have on your business
Result in higher sales during the downturn
Cause a substantial increase in sales after the downturn: companies that continued to market aggressively during the 1981/1982 recession, for example, had sales 256% higher than companies that chose to limit their marketing budgets
The shelter in place order won't last forever--but how you market and position your business throughout this time can have a substantial impact on your business long after the crisis subsides. Consider working closely with a media partner during this time - one that understands your business, the marketplace, and has the unique ability to bring strategic thinking and flexibility into your marketing plans.