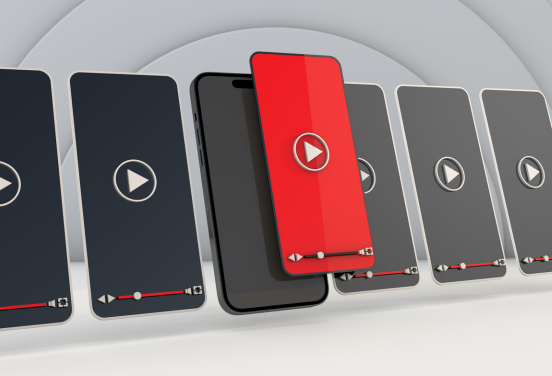 Welcome to this week's roundup, where we delve into the captivating world of short-form video content and its undeniable surge in popularity. As the digital landscape continues to evolve, the allure of concise videos has become a central focus for both creators and businesses. Read this week's roundup of articles from industry leading sources, shedding light on the phenomenon that is reshaping the way we engage with content.
Five Insights Into The Popularity Of Short-Form Video Content - Forbes
There is nothing new about content that is less than a minute long. It has a long history on now-defunct platforms, such as Vine, which launched in 2013.
Even back in 2009, on a different medium, marketers were experimenting with one-second advertisements. For example, Miller High Life ran these "blinks" during the Super Bowl and avoided the usual $3 million price tag for such a spot. The company subsequently saw an 8.6% increase in sales. <<<READ MORE>>>
Rise of Short-Form Video Content - Martech Series
Everyone enjoys watching videos. In order to succeed as a business and meet the varied needs of your audience, you must take advantage of the growing popularity of video content. Prospects desire video content, according to data, 93% of marketers who use it feel it is an essential component of their marketing plan, and 86% of organizations utilize it as a strong marketing tool. <<<READ MORE>>>
Get Your Short-Form Video Content Noticed... - Hubspot
You've seen it everywhere: on your Twitter and Facebook feeds, Instagram Reels, YouTube Shorts, and even posted to LinkedIn.
And there's a reason creators and companies are hitting the record button: According to HubSpot's original data, 57% of Gen Z and 42% of millennials prefer to learn about products through short-form video. It's also the most popular format among social media marketers, and 83% say it's the most effective type of content they leverage.
Don't miss a single blog! Subscribe to the Bonneville Bay Area blog here, and get the latest updates from around the web sent straight to your inbox!
We cover the latest marketing tips, best practices, and insights that you can apply to your Bay Area business. Check out some of our recent posts: