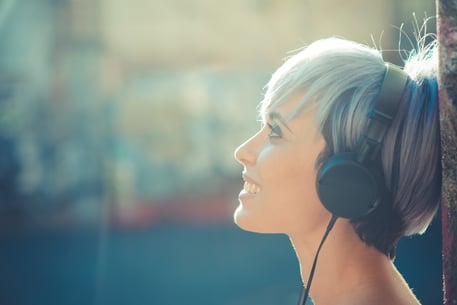 Change has always affected marketing in a drastic way. One day you are with the times, the next your strategy is outdated. Marketing in 2022 with be no different.
Radio continues to give advertisers the best platform to promote their brand and create an emotional connection with consumers. Cross-targeting the broad audiences of Gen Zers and Millennials with social media and podcasts strengthens brand awareness and engagement – which is crucial because recent studies show that brand trust is the deciding factor in whether consumers make a purchase. Even if you have all of your marketing ducks in a row, how will you measure the ROI of brand awareness? Read on to discover the answer to this question and more in this week's roundup of marketing news from around the web.
Brand Trust Takes Over As Lead Factor In The Customer Experience – Digital News Daily
Brand trust is now the most decisive factor in customer experience globally -- with 46% of U.S. consumers saying so, according to a recent study. Moreover, 56% of U.S. consumers are now rating brands by emotional rather than functional criteria. But only 40% globally think the brands they interact with are centered on their needs as a customer. How does this impact your digital marketing strategy? <<<Read More>>>
Radio Paired with Social Media and Podcasts Cross-Targets Young Adults -
Radio's enormous reach can serve as the foundation ad medium to pair with social media and podcasts to maximize penetration of the Gen Z and Millennial consumer markets. Young adults' engagement with social media is well documented but, according to recent research, 56% of persons 12–34 listened to one podcast during the last month.
To optimize their ROI, advertisers want the heavy listeners of radio and other ad media they may use to cross-target prime audiences. <<<Read More>>>
How to Measure ROI of Brand Awareness – Bonneville Bay Area
There is no shortage of evidence that proves the criticality of brand awareness. It increases engagement, search traffic, interaction during the research and consideration phases of the customer journey, and ultimately, new business growth. However, many marketers find it very difficult to link the investment to business revenue, particularly to shareholders eager to see verifiable ROI. The good news is that there are some ways to demonstrate the ROI of brand awareness, and we'll discuss them here. <<<Read More>>>
Don't miss a single blog! Subscribe to the Bonneville Bay Area blog here, and get the latest updates from around the web sent straight to your inbox!
We cover the latest marketing tips, best practices, and insights that you can apply to your Bay Area business. Check out some of our recent posts:
The Best Way to Measure Your Radio Advertising Success
Effective Ways to Identify and Meet Consumer Needs
How to Get a Customer From the Awareness Stage to the Consideration Stage