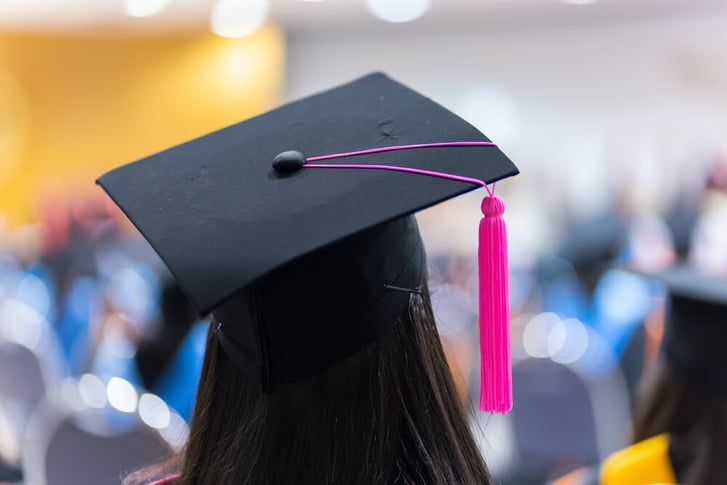 With student loan relief on the horizon, you may find sentiments changing around whether or not pursuing a college education is worth it.
For a fair number of students, a college degree remains a sound lifetime investment, even if it means amassing a sizable amount of debt. The economic returns can still be quite large, with the majority of college graduates out earning workers that take other paths. However, this isn't always the case, so much so that it's left a bad taste in borrowers mouths and trickled down to the next generation that thinks, 'Maybe college isn't worth it."
But true to its nature, the times, they are a-changin. Many still find college relevant, and need it to pursue specialized careers. So as a higher ed marketer, what gives? How can you cut through all the noise and reach prospective students? Read on to discover this and more in our weekly roundup.
Beneath the Student Loan Crisis, There's an ROI Crisis – Inside Higher Ed
The sheer amount of outstanding student loans is staggering, so it's a no-brainer to say that the debt forgiveness announced by the Biden administration last week could be life-changing to many of the approximately 45 million Americans who are still paying off college.
Too many students are failing to consider the return on their education investment when they choose a college or a degree program; this, coupled with the relative ease of borrowing for both students and parents, has resulted in student loan debt more than tripling since 2006. Colleges and universities are at least partially to blame for this disconnect.
Make no mistake: degree completion still holds enormous value. For people from all walks of life, a college degree can lead to long-term social and economic mobility. The data show a generally positive correlation between education and income: the more education a person has, the more they're paid each week and over their lifetimes.
The good news is that higher ed institutions can play an important role going forward in informing students about the realities of learning and earning. <<<READ MORE>>>
How to Convince Gen Z (And Their Parents) that College Is Worth It – Bonneville Bay Area
A college degree was once seen as the key to a comfortable, middle class life. Better jobs with more opportunities were linked to two, four, or more years of costly study.
Gen Z college-aged individuals think differently than earlier generations. No longer willing to take on the debt Millennials accrued for the purpose of a college education, most feel they don't even need a degree to be successful. The most diverse generation to date, they grew up entirely in the age of the internet. They recognize earning potential outside the walls of a college institution. <<<READ MORE>>>
Don't miss a single blog! Subscribe to the Bonneville Bay Area blog here, and get the latest updates from around the web sent straight to your inbox!
We cover the latest marketing tips, best practices, and insights that you can apply to your Bay Area business. Check out some of our recent posts: