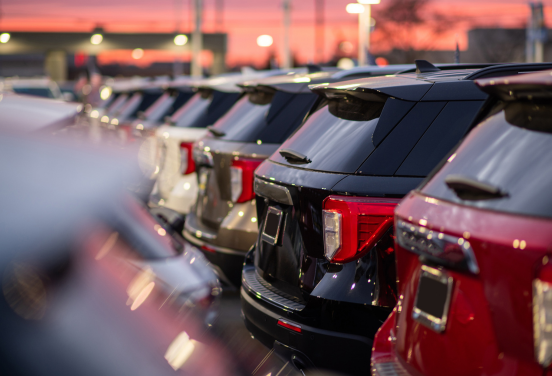 Check out this week's roundup to learn more about marketing in the automotive industry. See below!

Why Automotive Marketing is Changing and How to Meet the Demand - Forbes
Although automotive sales dropped earlier this year due to the pandemic, demand is on the upswing again. In fact, some consumers who previously relied on ride-sharing and public transportation are planning to buy a car sometime this year, according to a CarGurus survey, and others are looking forward to treating themselves with a new vehicle as economic activity continues to climb. The automotive industry needs to be ready to reach these new customers. <<<READ MORE>>>
10 Important Auto Industry Trends (2023-2025) - Exploding Topics
The auto industry is one of the largest and most influential markets on the planet. The industry itself, however, has remained relatively stable over the last decade. That is now changing. Rapid technological and environmental innovations have forced incumbents to adapt to new challenges. And have led to new startups coming out of nowhere. If you want to learn more about 10 of the most important auto industry trends for the next 18-36 months, read on.
Automotive Advertising: The Ultimate Guide - IBM
During the past two years, the automotive industry has seen substantial swings in supply and demand. This, along with changes in customer preferences, has made marketers reconsider their approach to advertising.
Technological advances are creating opportunities that can help solve these challenges. Using new AI-powered tools, it's becoming possible to extract actionable insights from previously untapped data.
In this article, we'll introduce automotive advertising and discuss the current state of the automotive marketing landscape. Then, we'll take a look at some of the major challenges facing the automotive industry and how companies can evolve to address these challenges. <<<READ MORE>>>
Don't miss a single blog! Subscribe to the Bonneville Bay Area blog here, and get the latest updates from around the web sent straight to your inbox!
We cover the latest marketing tips, best practices, and insights that you can apply to your Bay Area business. Check out some of our recent posts: