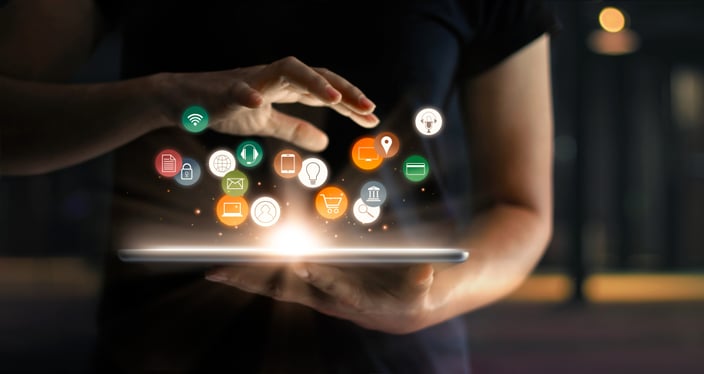 It may seem counterintuitive, but increasing your marketing ad spend can actually help you combat inflation woes. Americans are finding they need to make more money to keep up with the cost of rising goods, causing them to tighten their wallets. So how can you break through the chatter and show them you're worth their hard-earned dough? Digital marketing.
Gen Z say they need the highest salary of all generations to feel 'financially healthy.' Here's what Americans think they need at every age - Fortune
With inflation and the rising cost of food and fuel hitting Americans' bottom lines, around 58% of people feel that their quality of life is decreasing, according to a survey from Personal Capital, conducted by the Harris poll; 69% of respondents said their salary is not keeping up with the pace of rising goods.
But what salary will put Americans in the financially healthy bracket? That depends heavily on their age.
Gen Z—people born after 1997—said they needed the highest salary of all generations to feel financially secure, with the average respondent between the ages of 18 and 25 seeking a $171,633 annual salary to stay afloat. This is higher than the needs of millennials and Gen X, who said they needed $133,758 and $112,222, respectively, to combat rising prices. Baby boomers needed the least, with the average looking for a modest $78,317 to live in ease. <<<READ MORE>>>
Marketers gain ROI during recession by increasing media spend, study says – Marketing Dive
The latest ROI Genome Intelligence Report, "How to Maintain Advertising Effectiveness in Challenging Times," provides some data points for marketers looking to push back against calls for cuts to media spend as rising inflation has stoked fears of a coming recession.
The report's central holding is that increased media and marketing investment during the last recession caused ROI improvements and increases to incremental sales. In addition, those brands that increased marketing spend saw ROI growth in back-to-back years. This runs counter to the idea that the marketing department should be the first to see cuts during macroeconomic hardship. <<<READ MORE>>>
How Financial Planners Can Earn the Trust of Gen-Z in the Age of DIY Investing – Bonneville Bay Area
Financial expertise cannot be replaced, even in the age of DIY investing. That can be a tough sell to the younger generation who've grown up with technology, apps, and how-to videos on virtually every subject. However, not all is lost. Financial planners can earn the trust of Gen-Z, but they must understand how they spend their free time in order to win them as clients.
Attracting Gen-Z investors starts with an effective digital marketing strategy. This generation has adopted a DIY investing strategy using mobile and web apps. As a result, financial planners must embrace tech as part of their marketing strategy. <<<READ MORE>>>
Don't miss a single blog! Subscribe to the Bonneville Bay Area blog here, and get the latest updates from around the web sent straight to your inbox!
We cover the latest marketing tips, best practices, and insights that you can apply to your Bay Area business. Check out some of our recent posts:
How to Convince Gen Z (And Their Parents) that College Is Worth It
7 Ways to Reach the Modern Homeowner with an Integrated Marketing Strategy
Two Secrets to Credit Union Success: Big Data and Personal Relationships
10 Big Questions Credit Union Marketers Should Be Asking