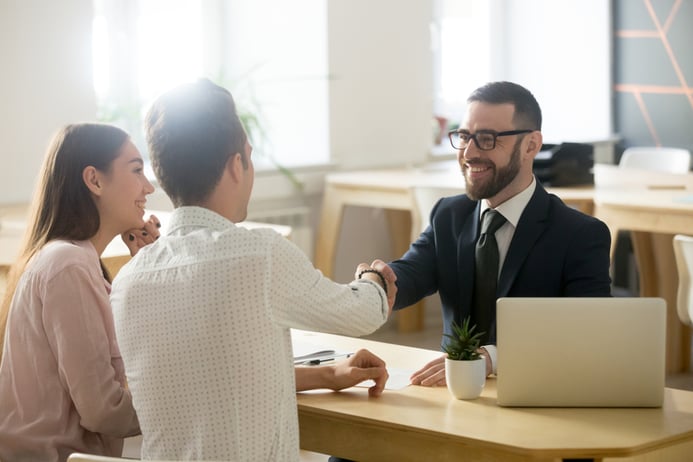 Financial expertise cannot be replaced, even in the age of DIY investing. That can be a tough sell to the younger generation who've grown up with technology, apps, and how-to videos on virtually every subject. However, not all is lost. Financial planners can earn the trust of Gen-Z, but they must understand how they spend their free time in order to win them as clients.
Attracting Gen-Z investors starts with an effective digital marketing strategy. This generation has adopted a DIY investing strategy using mobile and web apps. As a result, financial planners must embrace tech as part of their marketing strategy.
Where Does Gen-Z Spend Most of Its Time Investing Online?
Robinhood is rated as one of the most popular apps for both Gen-Z and millennials. As of April 2021, a Motley Fool survey showed that 40% of Gen-Z individuals had used the app during the last month. Another 26% used Fidelity, and 23% used Acorns.
When it comes to obtaining financial advice, Gen-Z turns to social media more than any other source. 91% of Gen-Z individuals trusted social media for financial advice, with 61% of Gen-Z and millennials admitting they looked to Reddit for advice. While many adults 18-40 still follow YouTube, financial influencers, and FIRE (financial independence, retire early) blogs, 82% still trust traditional investing websites more than other popular online sources.
What Attitudes Have Led to Gen-Z Taking a DIY Approach to Investing?
Gen-Z has a different approach to finances than prior generations. More than one-half of Gen-Zers are investing their money and 35% have at least a business plan, if not a business. Additionally, they take on less debt than their predecessors.
This generation values saving money. Many have established some financial responsibility before high school with savings accounts. They may have been working part-time jobs mowing, babysitting, and doing other tasks and now focus on growing their nest egg long before they could get a traditional job. They are researchers, collaborators, and much more financially savvy than previous generations for their age.
So what happened that made them so keen to be financially independent? Many watched parents lose everything during the Great Recession. They've seen their friends, acquaintances, and older siblings struggle with crushing student loan debt. These young adults watched people drag themselves every day to a job they hate to pay for their free-spending ways. They are determined to live life on their terms, not dependent on anyone else for their security.
How Can Financial Planners or Firms Reach Gen-Z Through Digital Marketing?
First and foremost, financial planning professionals must put themselves in the mindset of Gen-Z before having any chance of connecting with them. These young adults are determined to do things differently than their elders. What does that mean for your strategy? If you aren't also Gen-Z, don't expect to use the same approach as you do with your contemporaries.
Gen-Z grew up in the information age. They've never known what it was like to live without technology. With the myriad of information at their fingertips, they know that virtually anything can be attempted on their own with some research and guidance. Their financial advisor will have to understand what motivates them, respect their desire to research, and be materially involved in their investment choices to gain their trust.
To reach Gen-Z, financial professionals should adopt these strategies:
Present yourself as a financial mentor. Don't try to sell them but instead guide them to content on your site that is aimed at young investors.
Ensure your services are all online and, preferably, in an app. While they may trust you as an advisor, they still want total control to manage their finances at their fingertips.
Since Gen-Zers already use and trust established financial sites, you can highlight your firm's reputation and experience with younger investors.
Be available and approachable on the channels they utilize. Don't hesitate to leverage TikTok, Instagram, or other social media apps.
Don't bother offering swag like pens or mugs to Gen-Z. They value experiences and adventure, so craft your perks systems around experience-based rewards.
Use ethos and pathos. Explain why having a human to bounce ideas and strategies off of is valuable, and try to incorporate examples of what happens when you don't have expert guidance. The most recent scenario is the cryptocurrency crash.
How Do You Attract Gen-Z Investors? By Meeting Them Where They Spend Their Time.
Gen-Z is independent, fiscally focused, and completely comfortable doing most things online. As a professional financial advisor, you must understand what makes Gen-Z tick and how they interact on a daily basis to make a connection. If you want to gain the trust of these DIY investors, go online.