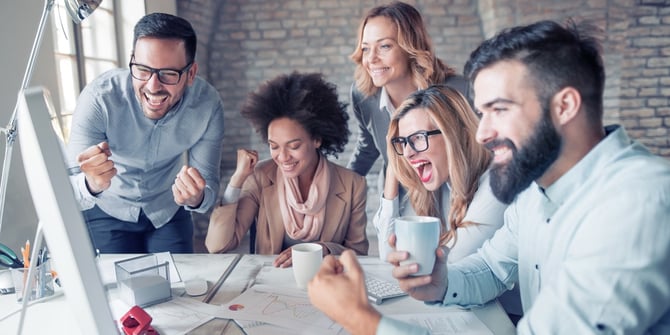 The robust recovery in overall global and U.S. media spending this year returns markets to their pre-pandemic levels. Retail media ad spend continues to be one of the fastest-growing segments. So what does this mean for your marketing? Read our latest weekly roundup of news from around the web to learn more.
Global Ad & Marketing Spend On Track To Rise 7% In 2021 - Inside Radio
There is more evidence of a rebounding advertising market across both digital and traditional media. Global ad and marketing spending is on pace to rise 7.2% to $1.376 trillion in 2021 and grow at an accelerated rate in 2022, according to PQ Media's just-released Global Advertising & Marketing Spending Forecast 2021-2025. Double-digit growth in digital audio is one of the drivers, along with similarly sized gains in streaming video advertising, digital videogame advertising, digital product placement, social media ads, and influencer marketing. <<<Read More>>>
US Retail Media Ad Spend Will Pass $30 Billion for the First Time This Year – eMarketer
US retail media ad spend will hit $31.49 billion in 2021, up 53.4% over 2020. By 2023, this figure will pass $50 billion, with the vast majority of retail media ad spend coming from eCommerce channels.
Retail media advertising will continue to be one of the fastest-growing segments of US digital advertising through 2023, with growth continuing in the double digits. Retail media will also increase as a share of total US digital ad spend, hitting 19.3% in 2023. <<<Read More>>>
Digital Media Buying 101 – Bonneville Bay Area
Reaching your target audience, increasing brand awareness, and building or maintaining relationships with your consumers are all achievable marketing goals. They're also some of the biggest challenges for brands.
With so many people spending their time online, digital advertising is booming. In 2020, marketers invested an estimated $137 billion in digital advertising. Digital ad spending is also forecasted to increase rapidly in the next few years, so 2020 is by no means a high watermark.
Digital marketing plays a significant role in successful ad campaigns when used as part of a healthy marketing mix. <<<Read More>>>
Don't miss a single blog! Subscribe to the Bonneville Bay Area blog here, and get the latest updates from around the web sent straight to your inbox!
We cover the latest marketing tips, best practices, and insights that you can apply to your Bay Area business. Check out some of our recent posts:
How to Calculate Your Marketing ROI
7 Ways to Boost Your Digital Marketing Campaign
Digital Marketing Terms You Need to Know