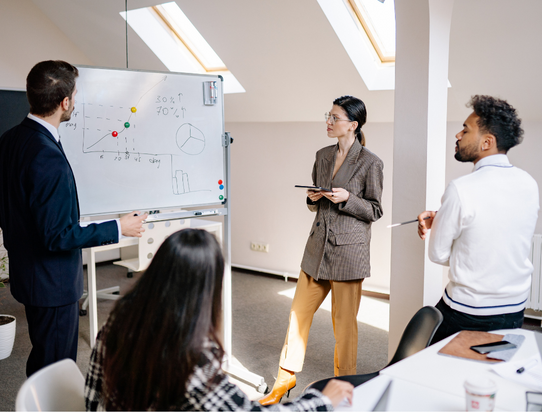 Marketing is an ever-changing industry, and the key to success is continuous learning and skill development. This week's compilation features information on some of the most noteworthy free online marketing courses, the best marketing resources, and the most critical marketing skills to master to help you stay ahead of the competition in 2023.
40+ Best Free Online Marketing Classes to Take in 2023 - HubSpot
The digital marketing landscape is always evolving. Whether you're a seasoned marketing professional or new to the field, marketing classes can help you stay on top of current industry trends or skill up. However, signing up for a Bootcamp or going to university for traditional courses can be quite expensive. This is where self-paced online courses come in — but which do you choose? READ MORE
9 Essential Digital Marketing Skills TO Develop in 2023 - Career Foundry
With 2022 coming to a close, you may be looking to up your marketing game and wondering what digital marketing skills to develop to stay ahead of the curve next year.
Whether you're new to digital marketing, hoping to break into this exciting field, or simply planning to brush up on existing skills, it's essential to consider which digital marketing skills and strategies will be most in demand when setting your goals for the year. For example, as more businesses move online and emphasize ecommerce and customer experience, focusing on search engine optimization (SEO), social media marketing, and email marketing will be essential.
So, to help you get an overview of the skills you should focus on in 2023, we'll cover the following topics: READ MORE
The 30 Best Marketing Resources On The Internet - Nutshell
The only way to ensure your company's lead generation strategies are up-to-date is to study current trends and read about the tips and tricks that the experts are using.
With that in mind, we created this collection of online resources for marketing professionals so that you can get the guidance and cutting-edge strategies you need to grow your business. The list has been divided into three categories for your convenience: podcasts, YouTube channels, and blogs.
Now, let's dive into our list of the 30 best marketing resources on the internet! : READ MORE
Don't miss a single blog! Subscribe to the Bonneville Bay Area blog here, and get the latest updates from around the web sent straight to your inbox!
We cover the latest marketing tips, best practices, and insights that you can apply to your Bay Area business. Check out some of our recent posts:
Digital Marketing Terms You Need To Know

The Top 3 Social Media Platforms You Need to be on and 3 Best Practices for Each
The Best Way to Measure Your Radio Advertising Success