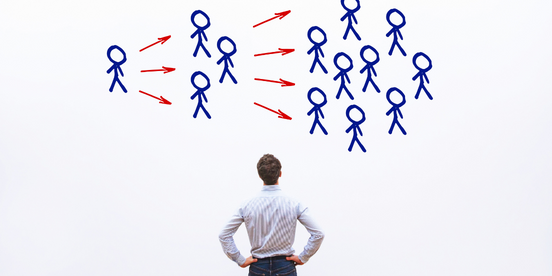 Influencer marketing has become a game-changer in the world of advertising and brand promotion. By harnessing the power of social media and partnering with influencers who have a large following, brands are able to reach a wider audience and connect with consumers in a more authentic way. This week's roundup focuses on the latest predictions in influencer marketing, social media, and the marketing medium where influencers first took the mic!
Influencer Marketing Predictions in 2023 - Forbes
Influencer marketing could become one of the most powerful marketing tools in 2023. Creator marketing can drive brand growth across the entire purchasing funnel, and many companies have leveraged online and offline influencer strategies over the last several years. Understanding social trends and adjusting influencer marketing strategies will be key to developing successful campaigns and delivering outstanding results for brands in 2023. <<<READ MORE>>>
6 of the Most Important Social Media and Influencer Trends in 2023 - Digital Marketing Institute
The social media and influencer landscape is ultra-competitive and eventful. Just think about the controversy around Twitter under Elon Musk's control to see just how crazy it can get!
But the social arena is the place for brands to make their mark and engage their customer base. With so many social media networks to choose from for your marketing activities, it can be difficult to keep up with what's new and what opportunities are out there for driving brand awareness.
Influencer Marketing: Radio did it first - Bonneville Bay Area
Nearly three years after the first lockdowns, we're still discovering new seismic shifts in society—and how consumers respond to marketing is no different. Going into 2023, the collective yearning for connection hasn't gone away. Despite the initial reticence, many have embraced the paradigm-shifting opportunities the digital community offers. "After three years of COVID, everybody is super ready for a hyper-virtual world," says Moran Kadussi, who tracks global digital trends at Wix. "You can do more things in the virtual sphere than you thought you could before." <<<READ MORE>>>
Don't miss a single blog! Subscribe to the Bonneville Bay Area blog here, and get the latest updates from around the web sent straight to your inbox!
We cover the latest marketing tips, best practices, and insights that you can apply to your Bay Area business. Check out some of our recent posts: