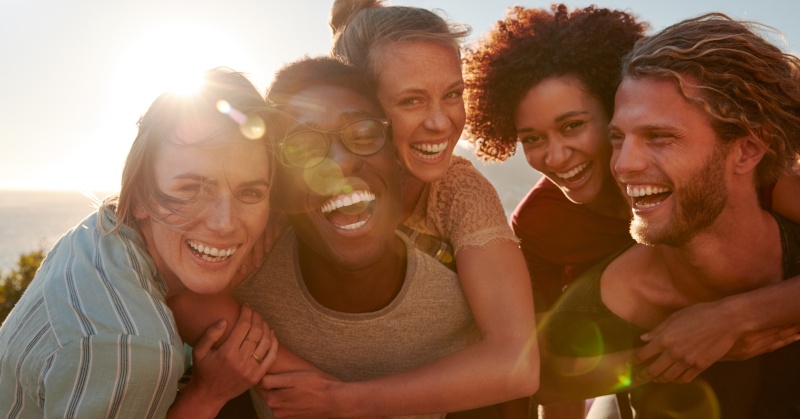 By 2060, the non-Hispanic white population will constitute only 44% of the United States population. Meanwhile, minority groups in the U.S. have a combined buying power of $3.9 trillion.
Typifying the consumer for your marketing efforts is no longer an option. Creating a multicultural advertising campaign is a must-do for proper targeting, lead generation, and conversions.
Working with the right media partner can help you improve your multicultural ad campaign. With the wide variety of them on the market, choosing the best one can be challenging. By asking the right questions, you can figure out which media partner is perfect for your multicultural advertising efforts.
1. What demographics do you want to reach?
Your media partner should understand the importance of reaching different demographics for your marketing campaign.
These companies have access to various segments of the American population. For example, each radio or TV show, station, or channel may target specific demographics (White/Asian/Hispanic, middle-age/teenager, Democrat/Republican, various household incomes, and the like).
Get a clear idea of the target audience segments you can reach by working with a media partner. Ask for a breakout of the demographic segments they reach with their content.
Find out if the media partner differentiates within groups. When working with the Asian audience, do they reach people of Indian, Chinese, Japanese or Vietnamese descent separately, since they have important cultural differences? It's important to discuss these nuances beforehand to establish a relationship with a media partner to meet your specific needs.
2. Do you have influencers that reach my target audience?
One of the key benefits of working with a media partner is gaining access to influencers. More than 90% of marketers believe that influencer marketing is highly effective, while 61% say that it's difficult to find the right influencer for their campaign.
Working with influencers to reach multicultural audiences has many benefits, including:
Creating emotional connections based on cultural similarities.
Gaining valuable insight into your target audience's behavior.
Overcoming language barriers, cultural differences, and stereotypes.
Increasing the campaign's ROI (influencer marketing can have a 500% ROI).
It's worth noting that to target a specific demographic, the influencer doesn't need to be part of that segment. Multicultural influencers can have a diverse reach regardless of their origins.
3. Do you have the best reach for multicultural marketing?
Multicultural advertising isn't a one-off strategy. It's essential to focus on specific groups and their needs consistently across your brand's identity.
Working with information from customer relationship management (CRM) solutions and data management platforms (DMP) can provide insight into your target audiences' preferences. However, analytics are the key to identifying problem areas and figuring out how to reach new audience segments.
A few important metrics and KPIs to track for radio and digital multicultural campaigns are:
Reach for a particular cultural segment
Brand awareness (when clients mention a radio ad as a source of information)
Website traffic (changes in website traffic when working with a media partner)
Gross sales
Response rate
Number of social media followers
If your media partner has sufficient reach for multicultural marketing, you can take full advantage of analytics to tweak your campaign.
4. Do you have case studies to show your results?
Case studies can give you valuable information about the media partner's experience and expertise. A proven, real-world example of a company's success can influence your opinion at the decision stage of the buyer's journey.
Can your potential media partner provide case studies in which clients succeeded with their multicultural marketing campaigns? You can use case studies to see:
How quickly you'll achieve the desired results.
The partner's ability to establish a trusted relationship.
What works for your competition.
If the media partner has experience with multicultural advertising.
What previous clients have to say.
Case studies from media partners are like portfolios - they help you gain valuable insight into their work to demonstrate whether they might be a good fit for your brand.
5. Do you have the right channels for my multicultural campaign?
The media partner you work with should have all the necessary tools to help with your multicultural campaign:
Content aimed at multicultural target audiences.
Stations whose listeners are your target audience.
Shows that address your target audience's pain points.
Relevancy is the key to success for multicultural advertising. Make sure your media partner can create a sense of relevancy for your target audience. That begins with having local influencers who can connect with multicultural audiences through similar life experiences.
Choose the Right Media Partner for Your Campaign.
Selecting the right media partner for your multicultural campaign can be time-consuming. Look at the process as an investment in the success of your advertising efforts.
At Bonneville, we have the best reach in the Bay Area for multicultural advertising. To find out what we can do to improve your multicultural marketing campaign, please contact us today.