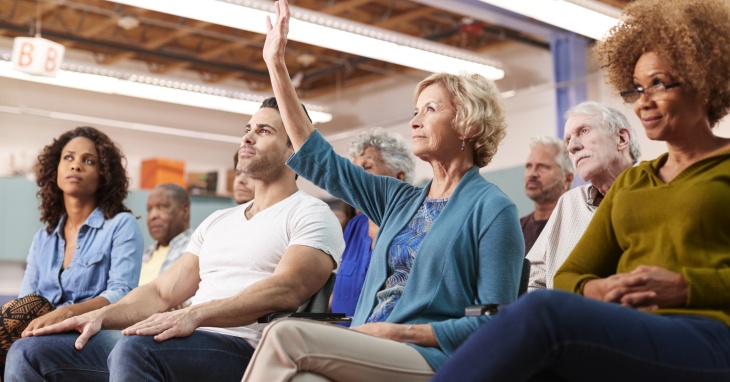 The buying power of multicultural groups is increasing, which means it's important to consider them when developing your marketing strategy. As of 2019, the buying power of multicultural groups made up a considerable share of the American economy, with Latinx communities accounting for $1.7 trillion, Asian Americans with $1.2 trillion, and Black Americans with $1.4 trillion. Those numbers have only increased.
If you want to make sure your marketing strategy is inclusive and that your advertising speaks to everyone, the following are tips to help you create successful campaigns that attract multicultural audiences.
Understand That Everyone is Not the Same
The first thing to remember is that not everyone shares the same point of view. When developing marketing strategies and ad campaigns, your first instinct might be to think, "What would I want to see?" However, not everyone will have the same wants and needs, so it's necessary to think about others' perceptions, tastes, and demands. Many marketers make the initial mistake of looking at their campaigns from their own perspective, which can subsequently limit their campaigns.
Take the time to understand the audiences you want to market to before you begin developing your strategies. This will help you create campaigns that truly speak to more diverse groups.
Know the Demographics You're Dealing With
Before you can get started on marketing, you need to have a good understanding of your audience. Learn about the many people you want to convert, including their pain points, specific needs, and other factors that may influence their buying decisions.
One brand that knows its audience very well and has experienced unbridled success in the process is Fenty Beauty by music sensation Rihanna.
Rihanna decided she wanted to develop a makeup line that would connect with everyone, with products designed to match every skin tone, something no beauty company had ever done before. This inclusivity is largely what made Fenty Beauty a game-changer in the beauty industry, carried by the goal of including as many consumers as possible.
In short, limiting your appeal can only serve to limit your success, as Fenty Beauty alone proves. If you want to give your business a chance to excel among wide multicultural audiences, analyze demographics to identify any market gaps that you can convert into market share.
Some best practices to consider when identifying those target demographics include:
Determine your goals and the reason behind collecting data about demographics.
Consider the geographical location of your audience and the specific groups within those areas.
Keep all surveys short and simple to encourage more people to complete them.
Ask as many people as you can from many groups of people to get the most varied responses.
Work With a Media Partner Who Has Reach
To begin reaching a multicultural audience, it's important to find a media partner who can help you develop an effective strategy. When looking for the right media company to partner with, start by asking them what their multicultural reach currently is. Once you've found the ideal partner, you can begin developing inclusive campaigns that target wider audiences.
With a media company ready to help you develop a wide-reaching campaign, you can begin identifying certain influencers who have multicultural audiences to help you connect. Working with influencers on social media, radio, and other media can give you access to audiences you wouldn't otherwise be able to connect with. Many influencers have developed a certain level of loyalty among their audience, which means they're likely to listen to influencers' recommendations. People are also more likely to trust an influencer's promotion because the influencer is putting their reputation on the line in the process.
Influencer marketing is also highly profitable if you approach it the right way. According to BigCommerce, 89 percent of marketers said that ROI from influencer marketing was either comparable to or better than ROI from other channels. Suppose you don't utilize influencer marketing in your campaigns. In that case, you could limit your reach and lose out on the chance to connect with hundreds, thousands, or even millions of people, including multicultural groups of all kinds.
Maximize Your Reach by Connecting with the Multicultural Community
By implementing an effective marketing strategy, you can connect with multicultural communities and reach significantly wider audiences. The key is looking at marketing through the lens of others, and working with a media partner who has access to those audiences. If you invest the time and effort to appeal to multicultural audiences, you'll avoid alienating anyone through your marketing and see a potentially significant increase in sales.