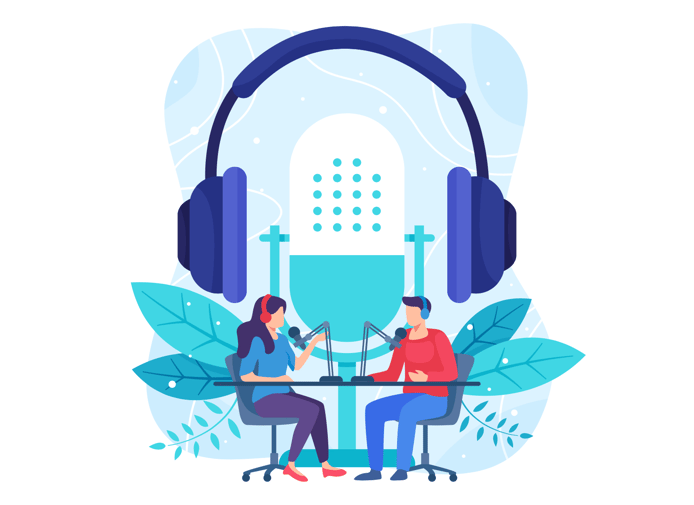 Chances are that you not only have a radio station you prefer over others but a favorite radio host. They are engaging, funny, and relatable. You may have even met them at a community event. When a trusted radio show host recommends a business, product, or service, you take notice.
There is a reason beloved radio personalities are called radio influencers. Their audiences are loyal and many are from the same towns or neighborhoods, so they feel as if they are trusted friends and neighbors. Radio personalities know how to build relationships. That's why they are particularly effective for brand endorsements.
How To Make Radio Endorsements Work for Your Brand
When a radio influencer endorses a business, they should be prepared for a rise in foot traffic and sales. After all, 83% of listeners say that they trust their favorite radio influencer and 77% try the products they recommend. Expanded brand awareness and increased sales from a radio endorsement by a beloved local influencer can be yours by following these three best practices.
1. Allow the Radio Influencer Creative Freedom
Imagine if you were lucky enough to have the world-famous photographer Annie Leibovitz take photos of your family. She's created some of the most stunning portraits because she has a unique artist's eye, a talent for lighting and composition, and an ability to capture the essence of her subjects. Would you even consider telling her she should not shoot with a particular lens or that she should arrange the scene differently? It's a pretty safe bet that things would not turn out well if you tried to micromanage an experienced professional known for their artistry.
The same is true when working with radio personalities. Your radio influencer already has a strong voice and connection with the audience. The best strategy is to pick one that your audience responds to and give them the creative freedom to make the message their own. Letting their unique voice shine through only makes your message more authentic and well received.
2. Create a Concise, Focused Message
You want your audience to remember your message and your brand. Keeping your message focused and concise ensures you don't lose your audience. Don't try to squeeze in too much or the listeners will be overwhelmed.
Keeping your message focused on your goal will help you and your listeners. Do you want them to know who you are and what your value proposition is (brand awareness) or do you have a limited-time offer (increase sales)? Do you want the listeners to come in and meet your team or make a purchase before items are gone? Tell your prospective customers what you want them to do with a strong and memorable call to action.
3. Work With a Partner That Can Reach Your Target Demographic
There are many radio influencers that appeal to a broad range of audiences. Chances are that the listeners who love Ryan Seacrest may not respond as well to Howard Stern. While you may find one amusing or entertaining, it doesn't necessarily translate to the best fit for your customer base. You can't choose to work with a radio influencer because you like them; you want an influencer that speaks to your target audience.
For instance, if you have a store that sells western boots, you will fare much better with an influencer on a country station than on a pop, hip-hop, or classic rock station. That's not to say that listeners of other genres don't wear cowboy boots, but it is a numbers game. Do you want to take a chance that 5%, 10%, or even 20% of the listenership of the other stations are interested in your goods, or do you want to go with an audience where the bulk of the listeners are more likely to purchase boots?
So, how do you know which influencer is the right one for your business endorsements? The easiest and most effective way is by working with an experienced media partner. They have the contacts to connect you with the best influencers for your brand, and the tools, data, experience, and expertise to track and measure the results.
Radio Endorsement Advertising Can Take Your Brand to the Next Level
Radio endorsements are your secret weapon. Though you may hear more about social media influencers, radio influencers are still highly effective for reaching local audiences. You also don't have to choose, as radio influencers also have a large social media following. Combining digital with radio is an ideal combination to reach a broad audience of people interested in your offerings.
Allowing your radio influencer to have creative freedom gives a more organic and authentic feel to your endorsement, particularly when you keep it short and sweet. Work with a media partner to help you find the right fit for your demographic to get the most out of your radio endorsement.