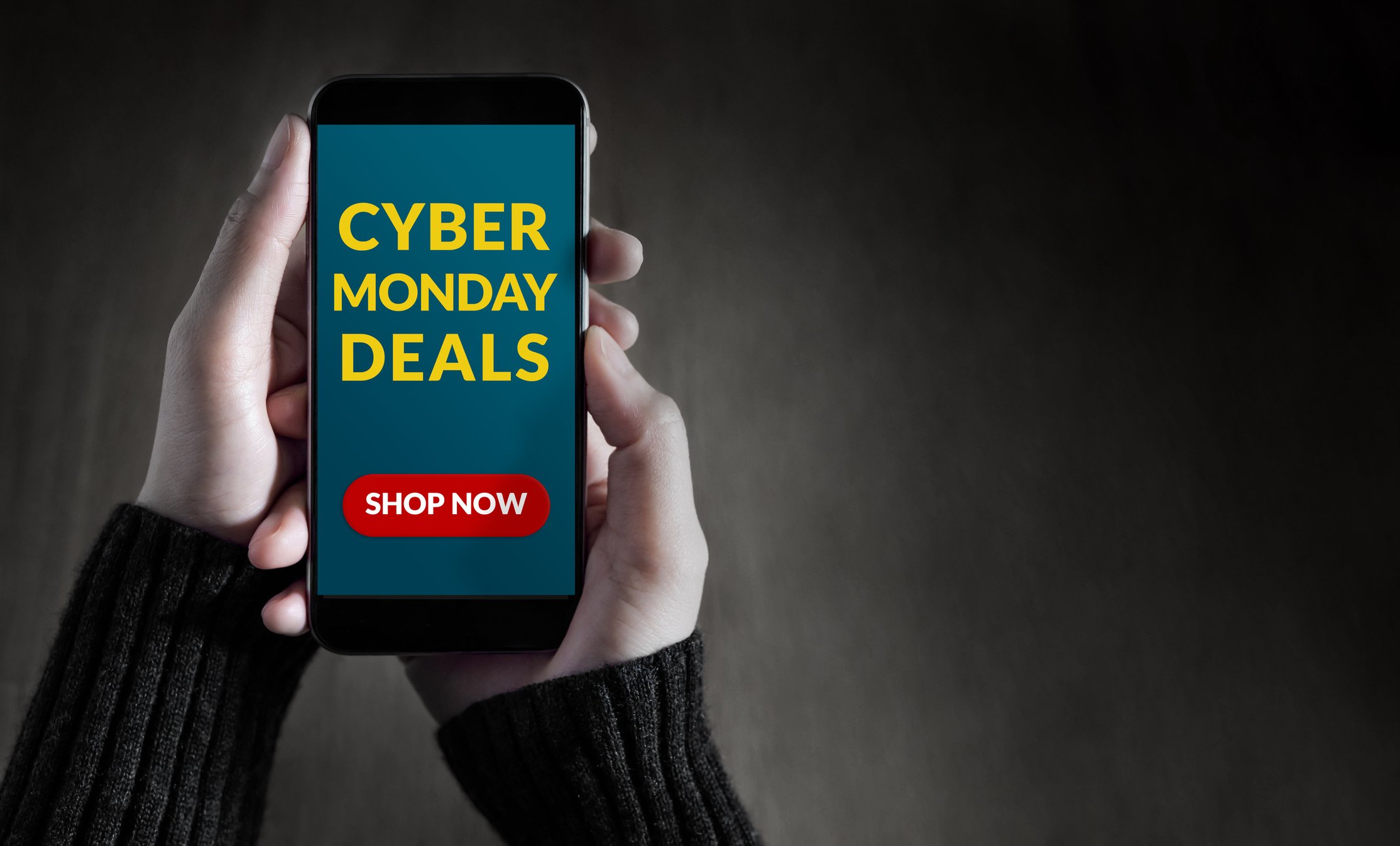 As COVID-19 continues to shape events, holiday advertising is more challenging than ever. Many people will have less to spend on gifts. Holiday shoppers accustomed to shopping on Black Friday are less likely to go to retail locations this year because of COVID restrictions and safety concerns. Fortunately, there are alternatives to help you deliver your goods and services to both existing and new customers this holiday season.
Online Shopping will Be More Dominant
In recent years, more shoppers have shifted from the brick and mortar experience to doing the bulk of their holiday shopping online. This year, those trends will continue to accelerate, and it's likely more people will shop online than ever before. Nearly 75% of shoppers have reported that they'll shop online more this holiday season than during previous seasons.
Taking that into consideration, it's suggested that you develop online and curbside shopping options and offer more discounts. It will be essential to provide excellent customer service and quick fulfillment of orders. With the stress shoppers are under this holiday season, making their shopping experience go smoothly will pay dividends down the road in the form of increased customer loyalty.
Black Friday is Out, Cyber Monday is In
In 2020, fewer shoppers will want to stand in line at 5AM to shop for Black Friday sales. It's been reported that at least a third of the shoppers who normally shop on Black Friday have said that they won't do so this year.
Cyber Monday has been cutting into Black Friday sales for years, and this year it's expected to negatively impact Black Friday even more. It's recommended that you direct your ads at the new legions of shoppers working remotely in their fuzzy slippers. Working professionals will be able to do their holiday shopping on Cyber Monday from the comfort of their homes.
Google Ads List Curbside Pickup
Curbside Pickup is all the rage these days. From big companies like Walmart to your local pizza shop, a lot of companies allow you to order ahead and pick-up in-person. Some retailers let you stay in your car and are set-up for social distancing by loading your purchase directly into your trunk.
Google Ads now offers the option of showing that your business offers curbside pickup, as an additional measure to keep shoppers safe in the COVID environment. Options like these are greatly appreciated by consumers.
Be Aware of Ad Price Microspikes
There are certain times during the holiday season that due to demand and sellout, rates are higher. Plan ahead and purchase your advertising now, so you're not up against limited inventory and increased competition.
Holiday Shopping Starts Early
Each year, it seems holiday shopping starts earlier. Forty percent of consumers start holiday shopping before Halloween, which means many people may already be in the holiday shopping mode.
If shoppers are already in gear, this means ad campaigns should start early as well. Campaigns should start as soon as possible to capture the earlier rush of eCommerce holiday sales.
Advertising during a Holiday
Holiday shopping is always a benefit for stores. With the right advertising, companies can be as successful as they have been in the past. That said, it's imperative to stay ahead of the curve when it comes to ad campaigns this year.
Capitalizing on this season has never been more important for advertisers.The right advertising can target shoppers and increase traffic to your website and store to help give you a boost in year-end sales. While the pandemic has changed the world, the right advertising messages can drive customers to your eCommerce website and retail locations to make it a joyful and profitable holiday season for all.
Excerpts from "Radio's 2020 Holiday Roadmap"
(from a recent Jacobs Media COVID 19 Survey, October 2020, with 27,049 respondents surveyed from 355 commercial radio station databases)
Two in Three respondents Expect Say They'll Do at Least Half Their Holiday Shopping Online, Especially Millennials and Gen Xers
Women are more concerned than Men about Everything, and 55% reported they're especially concerned with their health and safety while shopping in stores.
47% of women are concerned with being too close to others while shopping.
39% of women are concerned with delivery issues for online purchases (speed, reliability, etc.)
30% of women are concerned with trying on clothes in a store.
27% of women are concerned with buying items online that they can't touch, or try on.
79% of men and women plan to support local/small businesses this holiday season.
43% of men and women reported they'd be influenced by radio ads and DJ testimonials, and are especially likely to shop locally this holiday season.
Almost Half Say They Plan to Support Minority-Owned Businesses, Particularly Women, Minorities, Dems, and Younger Generations
While Much Spending This Holiday Season Will Take Place in December, Many Will Start Shopping Earlier
Clothing and Gift Cards Are the Two Biggest Holiday Spending Categories (of Those Tested)
Fewer Currently Plan to Shop In Stores on Black Friday 2020 Than Normal
About One in Four Says They'll Definitely/Might Shop In Stores on Black Friday, Led by Progressively Younger Generations
One in Four Plans to Shop Online on Cyber Monday (and Later That Week), Similar to Past Years
Friends/Family Recommendations and Online User Reviews Lead Influence on Purchase Decisions, With Radio Commercials Highest Among Next Tier
KEY TAKEAWAYS:
Fears about COVID & the economy are putting a damper on the holidays, including shopping & gatherings
Some are returning to work and spending more time in cars –a positive sign for radio
"Local" matters, and many intend to shop in town; radio ads & personality "reads" make a difference
Shopping is rapidly moving online, impacting shopping trends on Black Friday & Cyber Monday
The holiday shopping season is changing –pre-Thanksgiving becoming more important, signaling that businesses will need to get moving earlier than usual
There will be more pressure on media as spending levels are projected to go down this season
Women have greater concerns this holiday season, from health and safety to family welfare
In-store safety is key with broad support for face masks, social distancing, & other measures
Most are staying close to home, as travel is expected to be way off this year