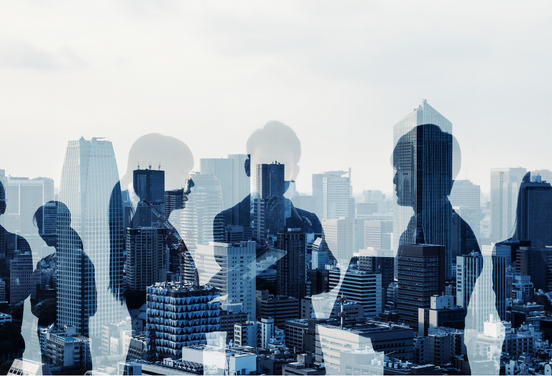 Business-to-business (B2B) marketing has come a long way in the past few years, and as we look ahead into 2023, it's crucial for businesses to stay on top of the latest trends, strategies, and technologies to remain competitive. Whether you're new to B2B marketing or a seasoned pro, keeping up with the latest resources and best practices is essential. In this week's roundup, we've curated a list of the latest and most informative resources to help you stay up to date on B2B marketing.
23 B2B Sales Statistics to Know in 2023 - Fit Small Business
Business-to-business (B2B) sales involves selling products or services to other businesses, associations, or nonprofit organizations. Compared to its business-to-consumer (B2C) sales counterpart, marketing to B2B demands a longer sales process with more complex lead generation, qualification, and nurturing activities. To best prepare for this environment using real-life insights, here are 23 B2B sales statistics you should know, plus their takeaways. <<<READ MORE>>>
10 B2B Marketing Trends For 2023 to 2026 - Exploding Topics
Like in B2C, the B2B marketing world is changing rapidly.
Decision-makers are using new channels (like podcasts) to discover new products. And are increasingly moving towards "self-service" services with flexible (or no contracts).
Which is changing how B2B brands market their products and services.
Without further ado, here are the 10 of the most important B2B trends happening in 2023 and beyond. <<<READ MORE>>>
B2B Marketing: A Comprehensive Business Strategy Guide - Adobe
Imagine this scenario: You've decided to start a retail business that will sell office supplies. There are two basic business architectures available to you: business-to-consumer (B2C) and business-to-business (B2B).
The B2C approach may feel more familiar because it's the type of business model that we all engage in on a day-to-day basis, whenever we visit a store or buy something online. But, depending on the type of business you want to build and the type of product you plan to sell, B2B marketing may actually prove to be a better fit.
But that's not to say it's without its challenges.
Before committing to a B2B marketing strategy, it's critical to evaluate its strengths and weaknesses and determine whether it aligns with your business goals. Here, we break down B2B marketing in detail. <<<READ MORE>>>
Don't miss a single blog! Subscribe to the Bonneville Bay Area blog here, and get the latest updates from around the web sent straight to your inbox!
We cover the latest marketing tips, best practices, and insights that you can apply to your Bay Area business. Check out some of our recent posts: