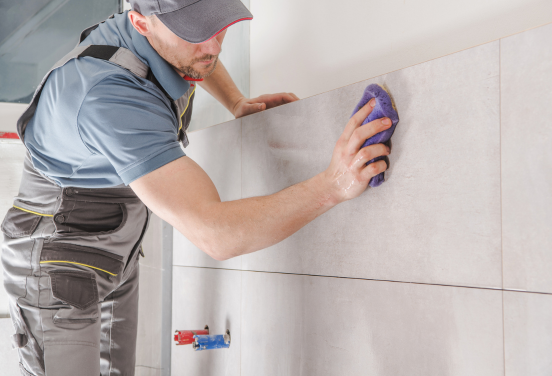 To succeed in this industry, it's important to have a strong marketing strategy that will promote your business and attract customers. Whether you're a seasoned pro or just starting out, these tips can help take your business to the next level and reach more customers in need of your services. Read on to see this week's articles from around the web.
6 Proven Strategies to Promote Your Home Improvement Business - Bonneville Bay Area
Any good contractor knows that the right tools make the job much easier. The same goes for growing your home improvement business. Whether you are just starting out or have been in the business for years, a hammer doesn't drill a hole and you need customers to make a living. What has changed in the industry is the way customers are looking for you. For most, finding a good contractor starts with a thorough online search and reading reviews which is why your digital presence matters.
Fortunately, the world of digital advertising is very beginner-friendly. Here are a few reasons why digital can help home improvement businesses capture a broader market share.<<<READ MORE>>>
10 Practical Home Improvement Marketing Tips - Cedreo
Struggling to find enough clients? Feel like it's hard to compete with larger home improvement companies? Want to grow your business?
Then you need home improvement marketing.
No, we're not talking about mailing out thousands of flyers or buying some radio ads. We're talking about targeted (and sometimes FREE) ways even small home improvement companies can market their services.
At Cedreo, we work with a lot of housing professionals, so we know what works. In this 5-minute read, we'll share 10 actionable home improvement marketing ideas you can start implementing today.
But first, we'll cover the reasons home improvement marketing is important for your business. <<<READ MORE>>>
Why Your Home Improvement Company Needs Digital Marketing - Bonneville Bay Area
As the world of marketing continues to expand, many are realizing that marketing isn't just a tool to help sell your services; it's a way to form meaningful connections with customers and keep your brand relevant.
Consumer home improvement spending is expected to jump by 4% this year, a total increase of 20% since 2020! There's never been a better time to brush up on your digital marketing skills to grow your home improvement business. <<<READ MORE>>>
Don't miss a single blog! Subscribe to the Bonneville Bay Area blog here, and get the latest updates from around the web sent straight to your inbox!
We cover the latest marketing tips, best practices, and insights that you can apply to your Bay Area business. Check out some of our recent posts: