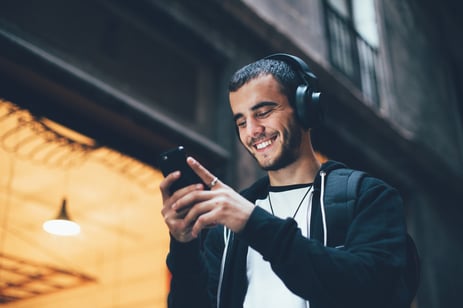 In 2020, 83% of Americans ages 12 or older listened to radio in a given week. What does this mean for your marketing? Here we explore how to increase brand recognition in audio advertising, booming influencer marketing budgets, and where your last radio ad may have gone wrong—plus how to fix it.
'Say My Name': How To Increase Brand Recognition In Audio Advertising – MediaPost
With the explosion of podcasting and voice shopping, audio branding has become increasingly important. Brands need to think about how they present themselves via audio with the same intensity and attention they pay to their physical, online, and social media branding.
When they do, they'll find one fundamental rule: If you want to create a strong audio logo, you have to say your own name. <<<Read More>>>
Cue The Host-Read Ads. Forecast Says Influencer Marketing Budgets Are Rapidly Growing. - Inside Radio
Host-read ads are poised to grow as influencer marketing budgets continue to expand. The segment is projected to grow 33.6% to reach $3.69 billion in 2021, more than twice the 14.4% increase the segment experienced last year.
As audio influencers have grown, so have their brand extensions, reaching out to digital platforms such as Instagram and Tik Tok where advertisers can now take advantage of a 360-degree campaign approach with their partners. <<<Read More>>>
So Your Last Radio Ad Didn't Work? Here's Where You May Have Gone Wrong & How to Fix It – Bonneville Bay Area
There are a number of potential problems that could derail a radio ad's effectiveness and lead to a big letdown. The good news is, all of these problems are fixable, given sufficient knowledge and the right tools. Here we explore three basic problems that radio advertisers have to deal with, and how you can address them. <<<Read More>>>
Subscribe to the Bonneville Bay Area blog here, and get the latest updates from around the web sent straight to your inbox!
We cover the latest marketing tips, best practices, and insights that you can apply to your Bay Area business. Check out some of our recent posts:
Stats that Show Radio Is as Relevant as Ever
Unleash the Power of Radio Advertising Through Integrated Campaigns
5 Ways to Get ROI from Your Radio Marketing Campaigns This Year