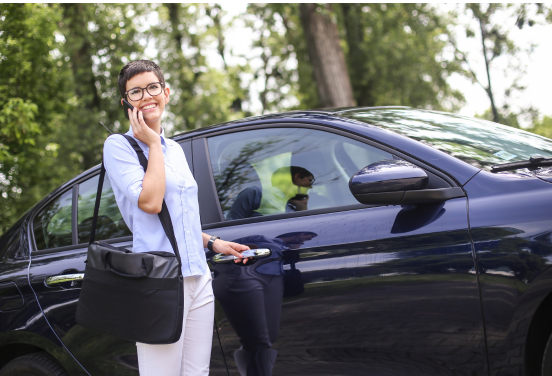 Discover in this week's roundup how to tap into the potential of mobile marketing and connect with individuals who are constantly in motion, using their mobile devices for communication, entertainment, and information access. This extensive use of mobile technology offers businesses an exceptional chance to engage with their customers no matter where they are.
11 Effective Mobile Marketing Techniques That Can Drive Leads And Sales - Forbes
Mobile marketing is a strategy used to reach your target audience personally via smartphones, tablets or any devices made for mobile viewing. Techniques like location-based targeting or even an AI-powered system can be used frequently for mobile marketing. However, there lies some skepticism on how consumers give and receive their information online.
So, what other ways can mobile marketing be implemented in a way that makes your target audience comfortable and still be able to get sales and leads? Below, 11 Forbes Communications Council members share ways that are effective for both. <<<READ MORE>>>
Mobile app marketing insights: How consumers really find and use your apps - Think with Google
People download apps every day, but the truth is that many of them are abandoned or never even used. New Google and Ipsos research uncovers how people discover and engage with apps—and what brands can do about it.
Before you enjoy that cup of coffee each morning, chances are you've already turned to a mobile app to start your day. Whether it's finding your way to a meeting, logging your fitness routine, or even adding the cost of that latte to your weekly budget, one thing is clear:
Apps are now an integral part of our daily micro-moments, with people spending an average of 30 hours per month in them, according to Nielsen.1 Apps play a key role in those I-want-to-know, I-want-to-go, I-want-to-do, I-want-to-buy moments. <<<READ MORE>>>
Mobile Marketing Trends - how to stay competitive - Adobe
Keeping up with mobile marketing trends can be a challenge for marketers as technology continues to advance and customer expectations continue to grow. The digital world moves so fast that missing a trend or using outdated methods can slow down your progress and result in your brand losing relevance and trust in the industry.
For example, the Pew Research Center found that 85% of Americans now own a smartphone. This data shows how much opportunity a brand could be missing out on if mobile marketing isn't already playing a central role in digital campaigns.
This post will explore the top mobile marketing trends for 2023. This insight will help you prepare your mobile marketing campaigns to ultimately position your business at the forefront of the industry. <<<READ MORE>>>
Don't miss a single blog! Subscribe to the Bonneville Bay Area blog here, and get the latest updates from around the web sent straight to your inbox!
We cover the latest marketing tips, best practices, and insights that you can apply to your Bay Area business. Check out some of our recent posts: