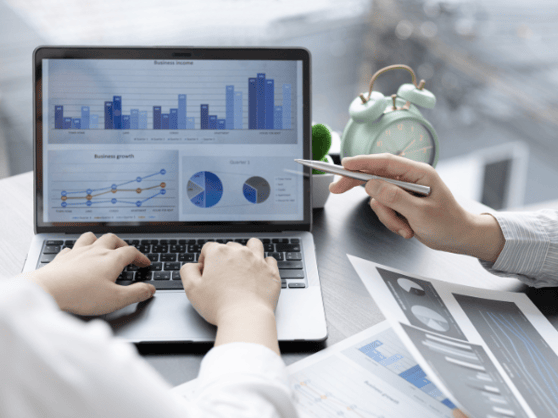 This week's roundup explores digital marketing trends to watch for the remainder of the year, including event marketing, dynamic video marketing, and content marketing.
The Event Industry's Top Marketing Statistics, Trends, and Data -Bizzabo
If you're looking for the most comprehensive list of event marketing, event management, and event planning statistics, you've come to the right place.
The COVID-19 pandemic may have forced the events industry to pause and pivot, but remarkable change and innovation came along with that. Would you believe that 60% of leadership believe that events are the most critical marketing channel for achieving business goals? <<<Read More>>>
9 Dynamic Video Marketing Trends for 2022: From Video SEO to TikTok
Video is one of the most valuable tools in the world of modern marketing. With 56% of consumers watching videos on social media every month, and 70% of eCommerce brands increasing their video marketing budgets over the last year, video engagement is at an all-time high.
While TikTok and Instagram have dominated the social video scene over the last few years, data shows that video consumers aren't just watching videos of viral memes or influencers. In fact, four in 10 internet users watch videos from brands they like or would consider buying from, and 84% have been convinced to buy a product or service by watching a brand's video – so, if you haven't already jumped on the video marketing bandwagon, you better get a movie on! <<<Read More>>>
Does Content Still Reign as King? -ATYPICAL DIGITAL
Content definitely reigns as king in 2022. It will continue playing an important role in internet marketing in 2022 and beyond. When they search the web, watch YouTube videos, or check out social media feeds, people look for content. Whether it's an article, product description, or a blog post that you share online, your content should be searchable to bring you the maximum benefit. Every content creator wants his next viral piece ahead of the curve, featuring an eye-catching headline and funneling traffic toward the sale. <<<Read More>>>
Stats that Show Radio is as Relevant as Ever - Bonneville Bay Area
Contrary to what some media pundits may think, radio as a medium continues to thrive. In fact, people are consuming more terrestrial and digital radio than ever before. This rising consumption enriches the marketing opportunity that radio provides companies, as radio remains one of the most cost-effective ways to generate reach and frequency.
Eighty percent of consumers reported they listened to as much or more radio in 2020 as the year before, largely driven by a rise of in-home smart speaker usage. Radio, both traditional and digital, provides small and midsize firms with opportunities to grow and expand their businesses by reaching more consumers, building brand awareness, and driving people to purchase. <<<Read More>>>
Don't miss a single blog! Subscribe to the Bonneville Bay Area blog here, and get the latest updates from around the web sent straight to your inbox!
We cover the latest marketing tips, best practices, and insights that you can apply to your Bay Area business. Check out some of our recent posts: