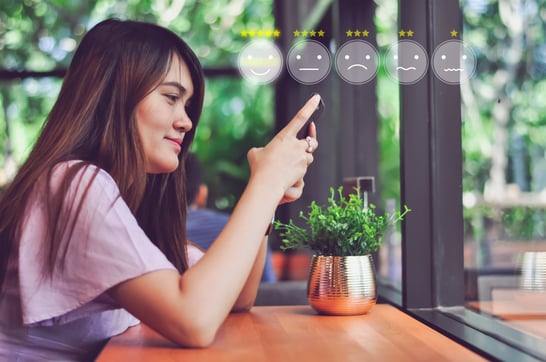 Recent research reveals that 29% of internet users said they'd recently had such a bad customer support experience that they decided never to do business with the company again.
So, how can you maintain direct and meaningful customer relationships and find effective ways to meet their needs? Our latest weekly roundup lends insight to why you should focus on ways to deliver the best possible customer experience -- plus a few tips on how to successfully meet their needs.
The key takeaway: It's all part of the journey.
The Eight Trends that will Define 2021–and Beyond – McKinsey & Company
Crises tend to give rise to remarkable innovations and insights. Today is such a moment, raising challenges to many long-held beliefs about how companies should operate. In this episode of the Inside the Strategy Room podcast, McKinsey's global leader Kevin Sneader talks with senior partner Celia Huber about the eight trends that will shape the post-COVID-19 economy. <<<Listen Here>>>
Effective Customer Engagement: The Secret to Marketing Success Today - Marketing Week
Maintaining direct, meaningful relationships with customers is shown to pay off in higher lifetime value, lower acquisition costs, and long-term growth.
Attention is the currency of the 21st century – and there's no shortage of competitors angling for your customers' valuable time. That's why, in addition to acquiring customers, smart businesses are focusing more and more on customer engagement. Capturing attention is one thing, but holding onto it is something else entirely. <<<Read More>>>
Exploring the Strategic Value of Customer Experience - eMarketer
After a turbulent year, customer expectations around experience have changed. While many organizations are making progress toward meeting these new demands, more are struggling to consistently deliver the best possible customer experience. Today's consumers are making their purchasing decisions on three dimensions: product, price, and experience.
The companies that are going to win provide a great experience at the right moment. <<<Read More>>>
Effective Ways to Identify and Meet Consumer Needs – Bonneville Bay Area
Research shows that customer-centric organizations are 60 percent more profitable than those who lack significant customer focus. By focusing on customer needs, businesses build a solid customer base that helps maintain and promote sales. They must know the needs of their customers in order to meet them successfully.
Here, we provide more information about customer needs, their importance, and effective ways for businesses and marketers to identify and meet them. <<<Read More>>>
Subscribe to the Bonneville Bay Area blog here, and get the latest updates from around the web sent straight to your inbox!
We cover the latest marketing tips, best practices, and insights that you can apply to your Bay Area business. Check out some of our recent posts:

What is the Buyer's Journey, and How Should it Affect Your Marketing Strategy?
How to Get a Customer From the Awareness Stage to the Consideration Stage
The Secret to Moving Customers from Consideration to Decision
5 Ways to Move Customers Into the Decision Stage