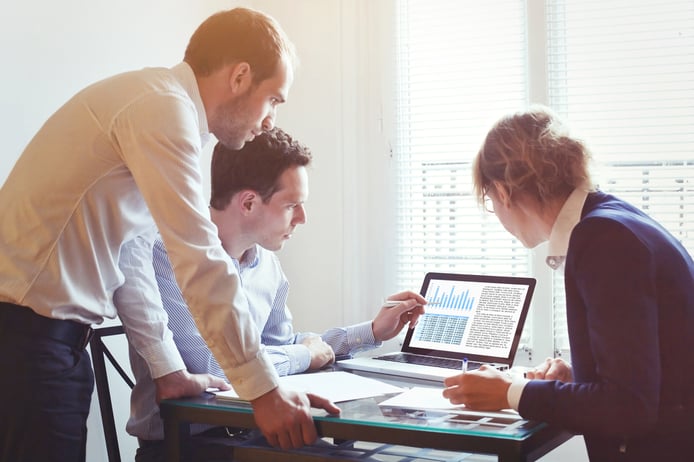 Credit union marketers have a lot on their plates. They're responsible for finding new members, retaining existing ones, and growing the credit union's overall footprint. But with so many options and strategies out there, it can be tough to know which direction to take your marketing.
That's why we've put together this list of insider secrets for credit union marketers. These tips will help you focus your efforts, better understand your members, and create marketing campaigns that drive results.
1. Embrace Digital Marketing Tactics
The internet has changed the way marketing works. No longer can businesses rely on traditional marketing tactics to reach their target audiences. Today, businesses must embrace digital marketing in order to stay relevant and visible.
Credit unions are no different. In order to compete with the big banks, credit unions must market themselves effectively online. Here are some digital marketing tactics for credit union marketers:
OTT/CTV
With more and more people cutting the cord, it's important that credit unions invest in OTT/CTV advertising. This type of advertising allows you to reach your target audience on their favorite streaming platforms, such as Netflix, Hulu, and Amazon Prime Video.
Email
Credit union marketers can use email marketing to send out newsletters, announcements, and promotional offers to credit union members and potential members.
Display Ads
Display advertising is a form of online advertising that uses banner ads, text ads, and other types of rich media to reach consumers. Display advertising is an effective way to raise awareness about your credit union and drive traffic to your website.
YouTube
YouTube is the second largest search engine in the world, so it's no surprise that YouTube advertising is an effective way to reach your target audience. Credit unions can create video ads that will be seen by millions of people all over the world.
Social Media
Credit union marketers may consider social media marketing to create engaging content, build relationships with members and potential members, and promote credit union products and services.
SEM
SEM, or search engine marketing, is a form of online advertising that allows businesses to advertise on search engines, such as Google and Bing. SEM is an effective way to reach consumers who are actively searching for products and services like those offered by credit unions.
2. Integrated Marketing Tactics
Integrated marketing is a comprehensive form of marketing that considers the entire customer journey, beginning to end. It's all about offering a seamless experience that meets customers' demands at every stage.
And while there are many different ways to integrate marketing, one of the most effective is to use a mix of traditional and digital channels to reach your target audience. Integrated marketing may include:
Combining Digital + Radio
Digital and radio work great together because they offer complementary strengths. Radio can reach a large audience with minimal effort, while digital allows you to target specific audiences and track results in real-time.
When used together, these two channels can create a powerful marketing mix that will help you reach your goals. Here are a few examples of how you can use digital and radio to drive results.
Use radio to create awareness for your credit union and digital to drive leads.
Digital marketing allows you to target specific demographics or geographic regions that conventional methods have underserved.
Adopt radio advertising to reach a wide audience with your message and digital to follow up with targeted, personalized messages.
Use digital to track results in real-time and adjust your radio campaign on the fly.
Radio Influencers Drive Results
Radio influencers can be a powerful asset for credit union marketers. By talking about the benefits of credit unions on radio shows and pushing out messages to their large social media followings, influencers can reach a wide audience and persuade them to join your credit union.
3. Track and Analyze Your Data
If you're a credit union marketer, then you know that data is important. After all, it's what helps you track your progress and see where you need to improve.
Personalization is a huge part of marketing today. Consumers expect businesses to tailor their messages to them, and if you're not personalizing your marketing, you're missing out on a huge opportunity.
Digital marketing generates a ton of data that can be used to personalize your marketing messages. By using data such as location, demographics, and browsing history, you can create marketing messages that are more relevant to your target audience.
Personalized marketing messages are what customers prefer, and conventional methods have underserved credit union marketers. In fact, 72% of consumers say they only engage with personalized messaging.
Failing to create a personalized message means that if you're not personalizing your marketing messages, you could miss out on a huge opportunity to connect with your audience.
Contact Us for a Seamless Marketing Deal!
One of the best ways to stay focused on your business goals is to work with a media partner. A media partner can help you develop a marketing strategy based on your goals and provide the resources and support you need to implement it.