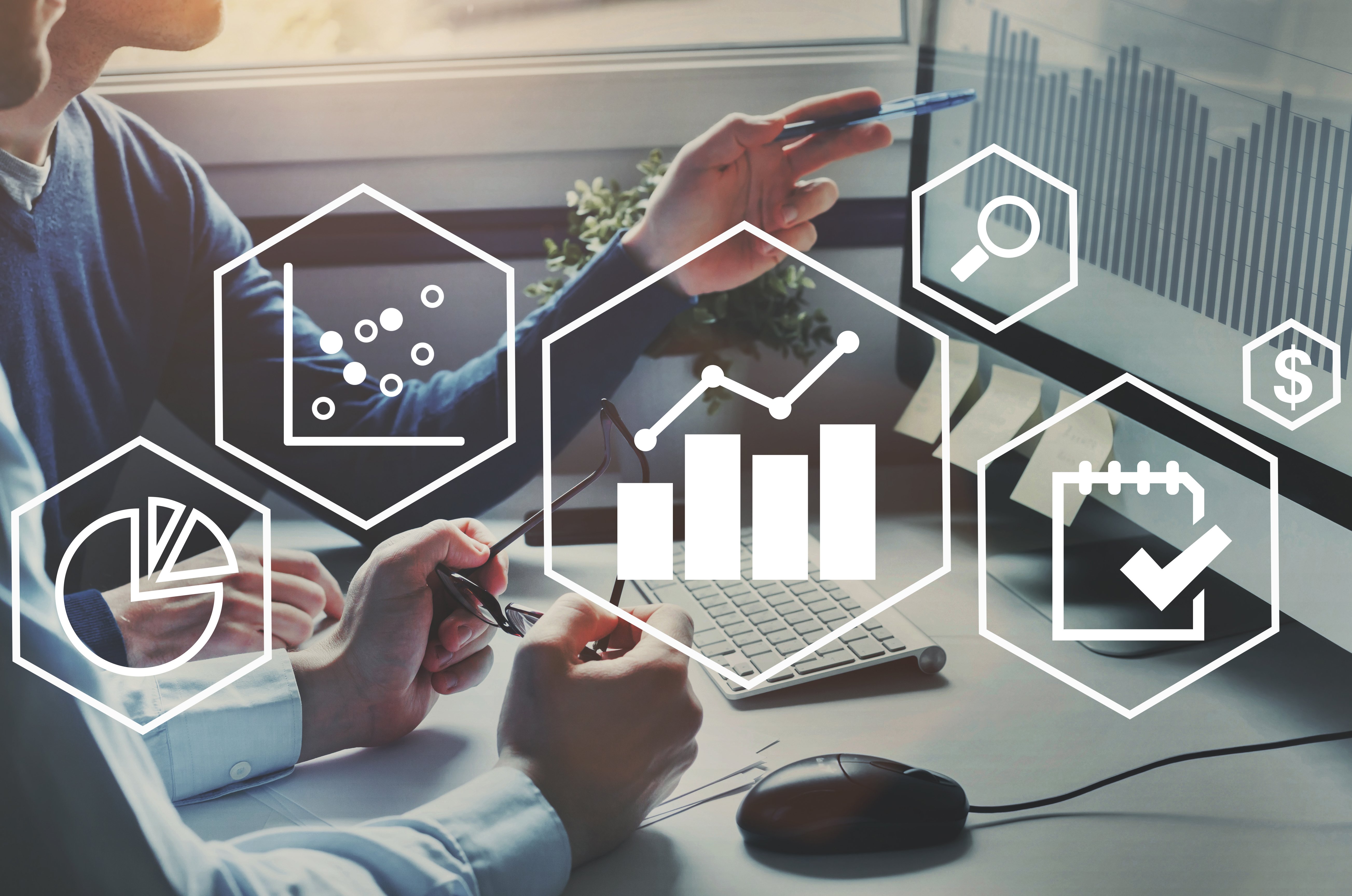 If you want to reach your audience online, programmatic ad buying can be a lucrative opportunity. Programmatic display advertising is becoming increasingly popular, and it's only going to get bigger. In 2019, advertisers spent almost $60 billion on programmatic digital display ads in the U.S., and that number is expected to grow to $95 billion by 2022. If you're not using programmatic display ads for your business, you're missing out on a vast market.
Programmatic ad buying refers to the reliance on software to buy digital ads in lieu of more traditional ad buying processes. Older ad buying methods involved negotiating with people and RFPs, along with manual insertion orders, but today's programmatic ads make it easy to buy ads using reliable and efficient software.
To help you decide whether to use programmatic ad buying for your digital ads, consider the following key benefits.
1. Precise Audience Targeting
Traditional media buying entails targeting via inventory as opposed to audience and context. Using programmatic ad buying, you can make your targeting more precise, meaning you can more effectively reach the right people at the right time. You can identify audiences and target ads based on specific demographics, where they spend their time, and when they're active. In turn, you'll be able to save money by spending less on inefficient campaigns that don't reach relevant audiences.
2. Automated Processes
You'll also have the ability to automate processes more effectively with programmatic buying. One of the top programmatic advertising trends in 2020 was automation, including the use of AI and machine learning. Using these techniques, you can further ensure that your ads connect with your target audience.
With the right software, you can then use insights gathered to optimize ads for more effective targeting. Additionally, you can avoid any insertion orders and human negotiations that you would otherwise need to engage with traditional media buying. At the same time, you can prevent human error that you would risk with conventional methods.
3. Transparent Media Buying
Transparency is another crucial element of programmatic advertising. Without the unreliability of human negotiations, you can benefit from additional transparency throughout the buying process. You'll get clear insight into audience behaviors and better understand the costs of advertising. This transparency also makes it easier to optimize campaigns for improved performance. For instance, you would be able to see how many people are likely to see your ads based on impressions, the age, occupation, and other traits of your audiences, and how much you can expect to spend.
4. Real-Time Metrics
Programmatic ad buying also gives advertisers the ability to engage in real-time reporting and analysis, allowing you to measure your campaigns' results easily. Immediately after your campaign launches, you can begin collecting and measuring data. Traditional media buying would force you to wait until the campaign has come to an end before you can gain insight into performance, but with real-time metrics, you can determine what needs improvement early on. Whether your ads yield lower impressions than you'd hoped or less engagement with minimal clicks, you can find out how to optimize your ads without wasting your budget.
5. Analytics Reporting and Optimization
To complement data collected via real-time metrics, you can receive regular reporting that helps you determine how to optimize your campaigns. As soon as you want to make changes, digital ad campaigns give you the ability to make immediate changes. Whereas traditional media buying would provide less in-depth reports and require you to wait to roll out changes, you can see precisely what's working and what isn't in your campaigns.
You might have goals of increasing conversions, in which case you might be looking for a high amount of clicks. If you find that your ads are reaching many people but receiving few clicks, you could experiment with different targeting efforts or change your ads' content. You can then launch those new campaigns immediately, A/B test them, and see the results they get compared to the previous campaign.
Get the Best Results from Programmatic Ad Buying with a Media Partner
These aspects make programmatic ad buying one of the best ways to connect with audiences and gauge the performance of your campaigns. If you're unfamiliar with the programmatic media buying process, working with a media partner can help you approach it the right way from the start. An experienced media partner will understand programmatic buying and help you meet your goals with a cost-effective and efficient campaign.