How Digital Marketing Can Help Your HVAC Business Stand Out from the Crowd.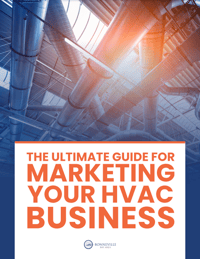 The Ultimate Guide for Marketing Your HVAC Business will help you get your business the exposure it deserves.

Implementing a sound digital marketing strategy will help you achieve your business goals and reach your ideal customer where they spend their time. You'll also know how to move your customer through the marketing funnel from the initial touchpoint to the final sale.
Get your free guide for marketing your HVAC business, what's inside:
➡️ Why you should use digital marketing to grow your business
➡️ Benefits of HVAC digital marketing
➡️ What to look for in a digital marketing partner
➡️ What harnessing the power of digital marketing means in a competitive market
➡️ And MORE!
Get your copy by filling out the form.